Element playlist #4 - Chris "Cookie" Colbourn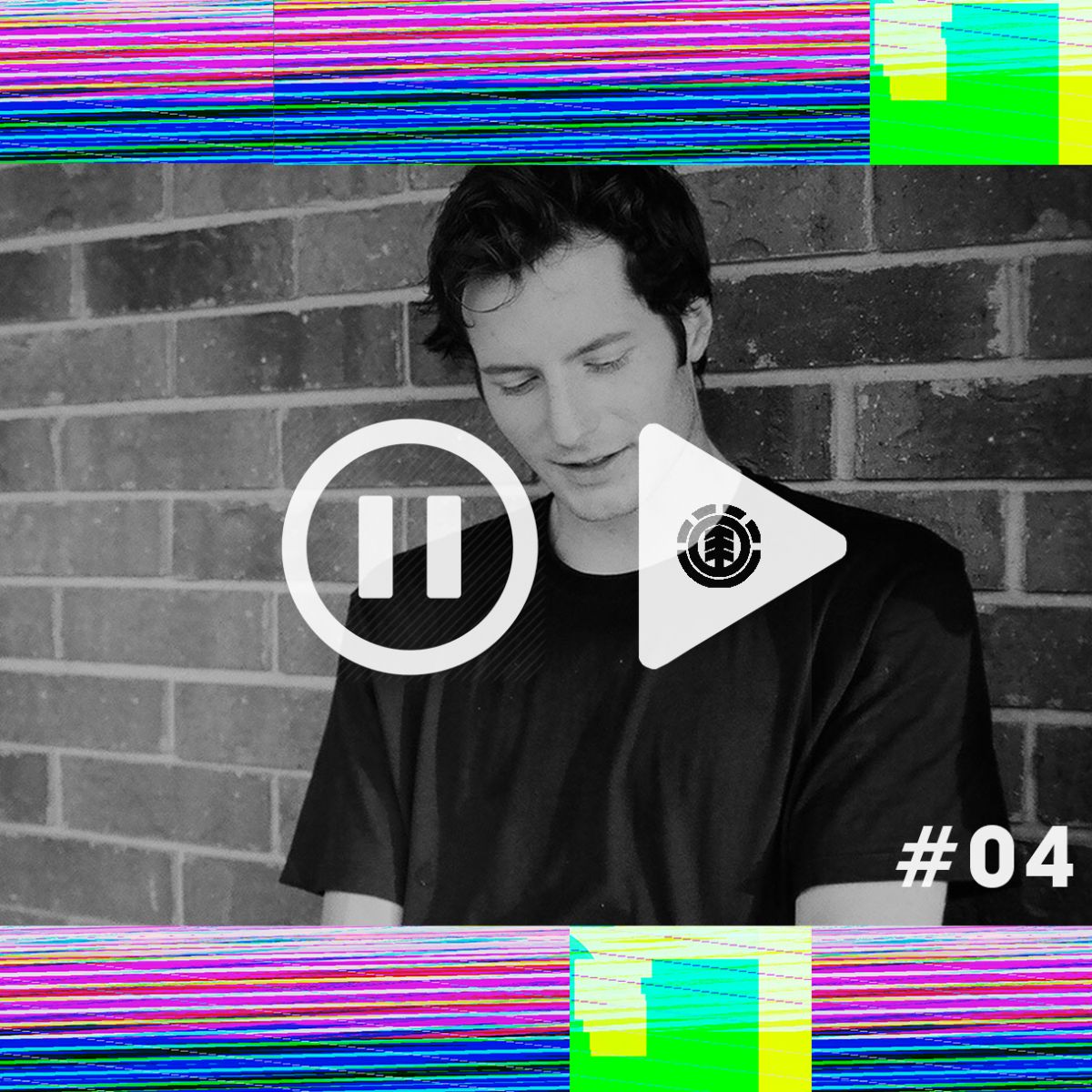 1. Frank Ocean- "Chanel"
I sent this song to Nassim one day shortly after our skate and music tour through Japan with Element in November of 2015, because the lyrics, "hide my tattoos in shibuya" reminded me of a spa visit there. Apparently tattoos are forbidden at some spas due to local Yakuza gang association. I remember Kepa covering his chest tattoo with one hand the entire time. I was asked to leave the moment I sat down into an ice cold-tub, which felt so good at the moment that I failed to notice everyone in the swimming area staring at me. So I drank tea and ate sushi with Alex (Europe ™) while we waited for the homies. Nassim responded with another quote from this song that I hadn't noticed before, "clips on clips like mikey"...shoutout my homie Mikey Alfred and Illegal Civ for showing love and inspiring me to have fun and work hard.
2. Rough Francis- Panthers in the Night
These guys are out of Burlington, Vermont and absolutely kill it. My friend Urian is the drummer, whom I met at the local skatepark as a kid and have stayed good friends.
3. Hole- "Doll Parts"
Appleyard's song from Really Sorry. This song always gets me psyched because I can't help but think about that video part and how epic it is, double-primo and all. I actually just watched this part back since I'm writing about it and realized Mark did a very similar baker-make landing at MACBA 4 block as I did in the Worble's Toxic Planet video, except now it's a three-block for some reason.. Cheers Mark and French Fred for that masterpiece of a part/video.
4. Kyle/Chance- "Remember Me"
I just really like this song.
5. Tribalistas- "Jà sei namorar"
Rodrigo TX's 1st song in Can't Stop the Firm. Every time I hear this I feel like I'm back in Barcelona. Thank you Rodrigo & Ant Claravel for constructing both amazing video parts and for this entire video. Also thank you Element for taking me to Spain on three separate occasions so far, all of which have been very memorable in their own ways. Second trip(2015), Nick (Garcia) got electrocuted by a chandelier, then booked us (Lawton, Denny, Jake, Dave Hoang, Nick and I) an airbnb across the street within minutes, what a legend. On my first day into this trip I witnessed Domo grind a 30-stair aluminum round rail. Somebody threw a paper airplane out of a tall apartment building and I happened to see it land on the 27th stair. The paper airplane read, "come on guy." Domo landed it within minutes, all smiles.
6. Hog Slaughta Boyz- "silenceDarapgame"
I hope these guys make more music together.
7. Earl- "Veins"
"Stuck in trump-land watchin' subtlety decayin..."
8. Cobraman- "Cookie's Acrylics"
9. Cobraman- "Fire"
I didn't know what to expect when I first met Andrew and Sarah but i've come to the conclusion that they are really fun and cool people. Their first album, "New Driveway", blew me away, as well as their follow up "Toxic Planet". They also play a kick ass live show. Can't wait to see what they do next.
10. Mac Miller- Tiny Desk Concert- "2009"
You know you're talented when a live performance outstands the studio-recorded version. R.I.P. Mac Miller.
11. Linda Jones- "Hypnotized"
Just a timeless oldie track.
12. Atmosphere- "Primer"
13. Atmosphere- "Sound is Vibration"
I grew up on this music; Mid-West hiphop is the truth. Rhyme Sayers would always come through Vermont and play great shows including Eyedea & Abilities, Brother Ali, Aesop Rock and many other talented artists.
14. Stevie Ray Vaughan- "Little Wing"
15. Will Hemmingway- "What's Perculatin Pimpin"
A great friend since High School, Will gave me a CD with this song on it back in high school and I've been bumpin it ever since.
16. HellaScope- "Creature of the night"
Ok, one last jam to end on. This is very motivating to skate faster if I ever want to use a song by these guys in a video part. Shoutout Woodsy, Mikey and Sawyer for paying homage to Black Sabbath from the woods of Vermont. Great times slappin a little bass and skating everything with these guys during after hours sessions.
Talent Skatepark Forever.
-Cookie